Sharing the bounty of the land.
As part of the 150th Anniversary of Confederation, the Société de développement économique de la Colombie-Britannique (SDECB) invites you to discover the wealth of our heritage and culture.
Come and explore the region while enjoying an original, entertaining and authentic experience. Celebrate all of your senses by meeting our local artisans and discovering the know-how that has been passed down through 150 years of history!
Taste our local cuisine, touch and feel the quality of our products, discover our rich terroir, and enjoy speaking with local artisans during five events organized province-wide by our team and our precious collaborators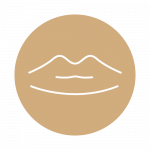 Taste the local food and drink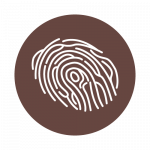 Experience the craftsmanship
Join our list and you could win a limited edition of our  "Celebration of the Senses" card game
University of British Columbia Farm
Come discover a unique ecological system, visit the medicinal garden and let yourself be lulled by the music. Listen to the storytellers of our province and taste wines and delicious dishes from the aboriginal and French Canadian cuisine.
Saturday, September 16, 2017
12pm-6pm
University of British Columbia Farm
3461 Ross Drive, Vancouver, B.C.


Free Entry [This event has passed]
Okanagan Lavender & Herb Farm
Succumb to the charms of lavender and its essential oils.Awake your senses with a culinary demonstration, an interactive presentation of different herbs, a tasting of lavender ice cream and the gentle music of a string trio.
Saturday, August 19, 2017
11am-6pm
Okanagan Lavender & Herb Farm
4380 Takla Road, Kelowna, B.C.


Free Entry [This event has passed]
Meet people who are passionate about craft beer while learning about beer making, and sipping a variety of house-made nectars. Enjoy all day activities, and taste the delicious local food prepared exclusively for the occasion.
Saturday, July 29, 2017
12pm-6pm
Backroads Brewery
460 Baker Street, Nelson, B.C.


Free Entry [This event has passed]
Wayward Distillation House
Explore the secrets behind the spirit distillation process, while savouring local products. Enjoy a unique culinary experience and an artistic atmosphere between concert and artwork. Enough to put all your senses on the alert!
Friday, June 23, 2017 (Finished)
12pm-6pm
Wayward Distillation House
2931 Moray Avenue, Courtenay, B.C.


Free Entry [This event has passed]
Join us at the historic building in Powell River, to taste, smell and learn more about the process of creating Belgian beer.
Thursday, May 4, 2017 (Finished)
12pm-11pm
Townsite Brewing
5824 Ash Avenue, Powell River, B.C.


Free Event [This event has passed]