Are you an HR professional with just a few years' experience, one with few knowledge of your profession in Canada, or someone who occasionally wears the hat of a recruiter in your organization? Do you hire skilled bilingual talents for your job openings?
La Société de Développement Économique de la Colombie-Britannique, in partnership with RDÉE Canada, has developed a series of 4 free workshops for recruiters to help you find the next talents more efficiently, facilitate their integration and develop their skills at distance.
Discover our workshops below :
Workshop 1, June 15th 2021, 12 to 1:30 pm: Improve your skills
Workshop 2, August 24th 2021, 12 to 1:30 pm: Encourage employee engagement and retention
Workshop 3, January 18th 2022, 12 to 1:30 pm: Manage employee well-being remotely
Workshop 4, February 15th 2022, 12 to 1:30 pm: Effective feedback to consolidate or improve performance
Workshop 2 : Promote employee engagement and retention
Be able to identify the motivational factors and actions required to promote and maintain employee engagement and retention:
Motivational factors
Impact of the level of trust
Create an inclusive environment that values everyone's contribution
À PROPOS MICHEL PRONKIN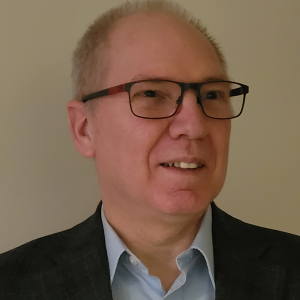 Michel Pronkin is the Training and Development Manager at Gate Gourmet Canada, he enjoys helping teams and organization build momentum, achieve their objectives and support them in leading and implementing change. He has over 30 years of experience in developing the skills of leaders and team members and assessing and selecting talent for the manufacturing, service and public sectors.
Informations pratiques : 
Chaque atelier nécessite une inscription distincte. Vous pouvez vous inscrire à un seul ou à plusieurs ateliers.

Les inscriptions sont obligatoires afin de recevoir le lien ZOOM pour participer aux ateliers.

Le lien de participation vous sera envoyé 1 heure avant le début de la session, sur l'adresse courriel que vous aurez transmis lors de votre inscription
Partagez votre histoire, choisissez votre plateforme!