A service for candidates and employers
The SDECB offers a more complete range of services to economic immigrants, to build their capacity to contribute to the province's economic vitality. To do so, various programs, services and events are offered to facilitate the integration and build the capacities of newcomers through its offices in Vancouver and Kelowna.
These services are also available to employers to raise awareness about hiring Francophones and support them in their recruitment.
For the employers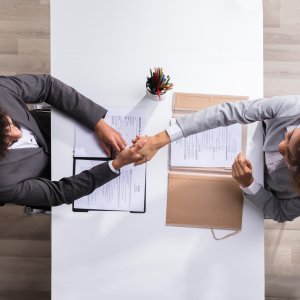 Are you looking for new talent? We can help you! Participate in our recruitment events, share your job offer with our network and recruit French-speaking talent!
For the candidates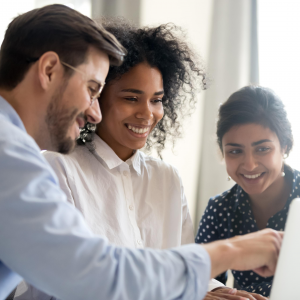 Interested in starting or continuing your career in BC? You've come to the right place! The SDECB offers various programs and activities to facilitate your professional integration.
Francophone mobility program
The Francophone mobility program allows Canadian employers outside Quebec to quickly and easily recruit skilled Francophone workers internationally.
The SDECB makes employers aware of the opportunities to recruit skilled and bilingual newcomers. The Francophone mobility program is one of the solutions that facilitates the hiring and integration of Francophone or bilingual foreign workers into the B.C. labour market.
Practical resources
Visit the Government website for more information on the Francophone mobility program.
Discover our guide on the Francophone mobility program to help you succeed in your recruitment efforts.