Tailor-made services for candidates and employers
With a wealth of experience in economic development and integration in British Columbia, the SDECB offers a complete package of employment assistance services, to promote the hiring and integration of Francophone or bilingual newcomers in the local job market.
Through innovative programs, recurrent events and personalized coaching, employers and candidates benefit from having the appropriate resources and tools to facilitate the recruitment and integration process, and to support their long-term growth
For employers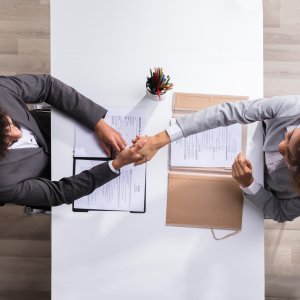 Are you seeking new talents? The SDECB offers personalized coaching and effective programs, to facilitate the recruitment of skilled Francophone candidates, who are prepared beforehand for the Canadian labour market, allowing them to integrate and perform better.
For immigrant candidates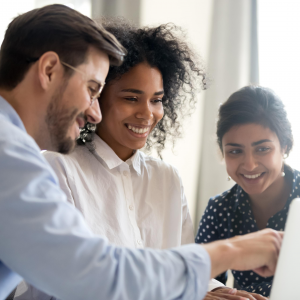 Are you looking to start a company or to pursue a career in British Columbia? The SDECB can help you to find a skilled job that matches your career goals, while preparing you for the local market, giving you the keys to successfully integrate, and connecting you with potential employers.
Francophone Mobility Program
The Francophone Mobility Program is an economical solution enabling Canadian employers outside of Quebec to quickly and easily recruit Francophone or bilingual foreign workers.
Jessica Rogers – jrogers@sdecb.com
Director of the Economic Immigration Program
Yohan Lamoly – ylamoly@sdecb.com
Senior Project Coordinator – Structured Mentorship and Canadian Experience Program
Mirelle Beck – mbeck@sdecb.com
Employment Services Officer – Francophone Economic Integration Program
Jean-François Filion – jffilion@sdecb.com
Development Officer – Promotional program for the hiring of Francophone immigrants
Tien Thuy Le – tienthuyle@sdecb.com
Liaison Officer – Newcomer Development Skills Program ASCEND and Youth Employment
Alexandre Valy – avaly@sdecb.com 
Employment Services Officer South Okagnagan – Immigrant Economic Integration Program