Are you feeling overwhelmed and depleted on the verge of burnout?
Are you afraid to speak up your truth and lead authentically as yourself?
Are you feeling alone and defeated in your challenging role?
Do you need to fill your own cup before leading others?
Are you lacking proven tools and practices to lead your business or teams?
Join the Feminine Leadership Mastermind by Femmes d'affaires en Mouvement (FAM)
Designed specifically for women business executives and senior managers looking to further their knowledge and skills, this 3-month French mastermind provides an environment for like-minded ladies to develop the professional skills to efficiently lead a business and/or a team in this economic climate, whilst embarking on a personal leadership development journey.
The program's duration is 3 months starting on December 8, 2020, until March 12, 2021.
The mastermind will be delivered online with bi-monthly sessions in an intimate group setting.
Only 10 women will be able to take part in the Mastermind package sessions.
This first edition of the FAM program will be delivered in French only.
The price is $700. Attend all 8 sessions and you will be 100% refunded!
The Face of Leadership is Changing
We are navigating uncharted waters. Many of the old ways of operating our organizations and communities are no longer working. The skills required to thrive in today's world – such as empathy, communication, inclusiveness, and collaboration – come more naturally to women. Feminine Leadership is leading the way in the new economy, and leaders are starting to embrace this style of leadership that is proven to be more effective.
A veritable trove of skills and assets, this government-funded initiative was created to provide French-speaking women leaders and executives in Canada the edge they might need to fully deploy their feminine nature. Learn to navigate the external factors calling for a new—more appreciative and inclusive—kind of leadership, and unlock the potential that lies within.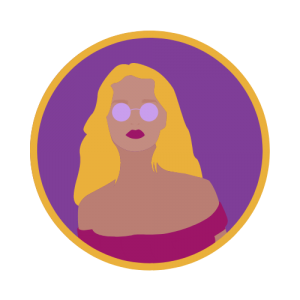 Develop a leadership style that is authentically yours honoring your strengths and values.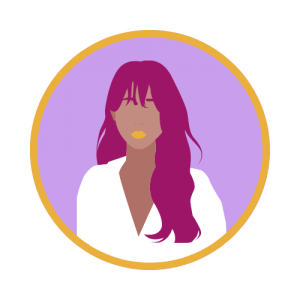 Acquire powerful feminine leadership tools – in a flexible learning environment – to lead your teams and organization
Create and nurture deeper connections with other Canadian female leaders in a secure virtual space.
Commitment to Growth Pays off
Deep Dive 




The Art of Feminine Leadership Mastermind (In French)
From December 8, 2020 to March 2, 2021 

On Tuesdays at 9:30 AM PT
8 weekly sessions
$700 CAD
Attend all 8 sessions and you will be 100% refunded !
Session Dates: December 8 & 15, January 12, 19 & 26, February 2, 9 & 16
Value: $3,500
The deep dive mastermind will help purpose-driven women executives and entrepreneurs become better versions of themselves, so they may readily scale, pivot, and grow their business. Each member will be surrounded by like-minded leaders eager to build a thriving organization that consistently prospers, through impactful conversations that tap into the collective genius of everyone in their organization.
This mastermind is a tremendous value. Not only does it grant you access to the full 3-month program, it is entirely government-funded. Thanks to our partner, WED, we are able to refund our women executives and leaders at the end of the program to the extent of their participation. The deposit is just that: attend the full program, and you'll receive a full refund.
With every session, you invest in yourself — as do we: a session you attend is a session we finance. The benefit is all yours. So, if you are ready to make an impact on your life and business, take this opportunity and apply now!
What's Included in the Mastermind?
Two-hour long mastermind calls every 2 weeks on Zoom led by facilitator Asmâa I. Methqal

An 8-week curriculum designed to engage the hearts and minds of executives and leaders 

Relevant business templates, video resources, and worksheets

One bonus group coaching call with space for questions about the curriculum or any other leadership support

Ticket to the celebration event in downtown Vancouver

Access to recordings of all the Mastermind program sessions

Private members-only Slack channel
Asmâa I. Methqal is a soulful changemaker, leadership mentor, business strategist, and advocate of Feminine Leadership. 
Through her unique Fire and Flow process, she is passionate about empowering women leaders and executives worldwide to connect to their feminine power, gain absolute clarity and confidence, and experience aligned prosperity, purpose, and potential. She has coached and mentored over 1,000 entrepreneurs and business owners across Africa, Europe, and North America. Her mission is to create a harmony of Fire and Flow in the world.
Asmâa is known for her authenticity, passion, and engaging conversations! Her clients love her dynamic and in-depth expertise in Leadership, Business, Design Thinking, Movement Therapy, Emotional Intelligence, and Appreciative Inquiry. 
As the designer of this experiential mastermind, Asmâa will be facilitating conversations throughout the three months to help unlock the collective wisdom, so all can learn, experience, and embody feminine leadership together.
Asmâa is the creatrix and CEO of Fire+Flow and Maestra Business Solutions.