Supporting Community Development

Since its creation, the SDECB has been involved in community economic development through the creation of economic projects in various sectors and by supporting Francophone organizations in strengthening their entrepreneurial capacities.
Examples of our realizations
Francophone Daycare Project in partnership with the FPFCB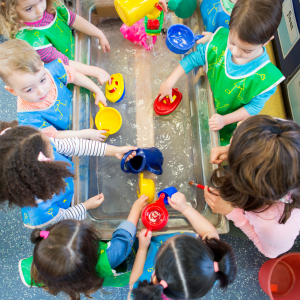 The SDECB and the Fédération des parents francophones de la C.-B. (FPFCB) are combining their expertise to implement the Francophone daycare project. This collaboration aims to create approximately 50 new spots and create about 4 jobs per year. In addition, the project helps strengthen the entrepreneurial capacities of B.C. daycare staff.
Production of podcasts on strategic planning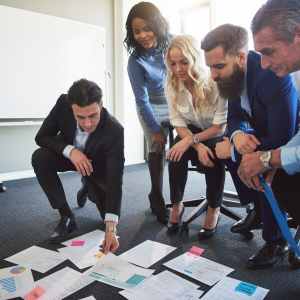 This podcast series is the result of a collaboration between the Fédération des francophones de la Colombie-Britannique (FFCB) and the SDECB. It was produced by Les Sentiers du leadership and funded in part by the Secrétariat des affaires intergouvernementales canadiennes (SAIC) of Quebec. The series focuses on strategic planning and is designed for administrators and executive directors of Francophone community organizations in British Columbia.
For the past few years, the SDE has been working with RDÉE Canada, the provincial government, industry, and francophone organizations in BC to strengthen bilingualism in the province through its tourism activities.
With this in mind, the SDE has developed three regional self-guided tours for visitors that identify sites and places where Francophones have distinguished themselves, allowing them to familiarize themselves in a few days with their history, culture, heritage, and their role in the diversity and economic development of British Columbia.

Francophone square
The SDECB plays an ongoing role in influencing the participation of the British Columbian Francophone community in the socio-economic activities surrounding the Olympic Games. Thanks to its involvement, the Francophone community can have an agri-tourism pavilion – the Place de la Francophonie – on Granville Island.
Western Francophone Economic Development Fund
The objective of the Fonds de développement économique francophone de l'Ouest is to foster and financially support endogenous economic development through projects designed and carried out by the Official Language Minority Communities (OLMCs) of Western Canada.