Start your career in British Columbia
The SDECB supports you, as a qualified Francophone newcomer, to start a successful career and to integrate economically in BC with the help of personalized employability services.
Take advantage of our services such as personalized employability services, events and recruitment fairs. Find information on the job market in BC, tools and a support platform for professional integration.
People Eligible for our Services
Persons who have been selected for permanent residency from within or outside Canada
A person who has obtained permanent resident status by immigrating to Canada, but who is not yet a Canadian citizen
Temporary Foreign Workers
Temporary Foreign Workers
Temporary foreign workers who hold a work permit and have received an initial approval for permanent residency
Naturalized Canadian Citizens
A person who was a permanent resident before becoming a citizen
Our Services
Looking for a Job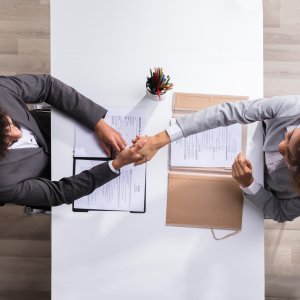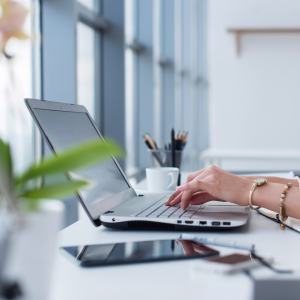 Exploration entrepreneuriale
Information Session : 
There are a multitude of reasons one should become an entrepreneur. Whether you have a concrete project in mind, a business idea or are simply curious to learn more about entrepreneurship, the SDECB offers an exploratory information session on entrepreneurship as part of its various employment programs for Francophone immigrants in British Columbia.
The exploratory entrepreneurship information session provides an overview of entrepreneurship for Francophone immigrants interested in starting a business in British Columbia. This introduction to the Canadian business community includes:
An overview of entrepreneurship in general
A list of necessary and recommended steps to get into business
Tips and tricks
Entrepreneurial Passport:
The Entrepreneurial Passport Canada program, an initiative of RDÉE, offers a source of information, advice and testimonials if you want to start your own business! This tool offers you a series of testimonials from entrepreneurs who have started a business in Canada and tell you about their inspiring journey. Contact us if you too would like to start your business model.
Contact Us
Jessica Rogers, Project Manager, Immigration and Employment
Financed By: 

Shortly before the end of the Speed-Jobing event, I had the chance to sit down with Julie Redrejo, the Human Resources Coordinator from the B.C. "Conseil Scolaire Francophone". After she had gone through my CV, showcasing my experiences as a socio-cultural project manager, and after she had asked me a few questions, she immediately shared with me that interesting offers were coming up at the CSF and encouraged me to apply for them. A few weeks later, Julie contacted me again to share the offer of "Community Engagement and Partnership Advisor.
I would like to thank the SDE for its efforts in organizing meetings such as speed-jobbing and all the training related to job search, especially with Douglas College, which are of very good quality.

The speed-jobbing in October allowed me to meet my new employer, the company Digitary!
These meetings lead to real hires, and I thank you for that!